By early March, 2020 the corona virus pandemic had begun to grip the entire world with fear. Many have become afflicted with the fever, tight chest and loss of smell that characterise this contagious malady. Most people are healing; some are not. Government-ordered self-isolation, social distancing, the closing of public places seem to be working; numbers of sufferers are beginning to drop in some countries.
If you have kept it at bay up to know, well done. There are things you can do to stay healthy and happy in quarantine.
Read more to learn about
– two useful tonics to keep your immune system healthy and lessen symptoms, if they do manifest.
– three most common remedies to counter the virus, according to practiced homeopaths
– relieving anxiety. The huge fear around this virus can cause worry, sleeplessness, depression, even illness. See my blog on anxiety here. and another here:
   – suggestions for maintaining a bright, energetic life under lockdown in a natural way – see my circular to patients here.
Ginger Shot from Katja
Three generous inches of fresh ginger root, cut into small pieces. Wash thoroughly and you needn't remove bark
2-3 T honey or agave syrup
1 small red chilli, washed and cut into three pieces
juice of two lemons
1 litre water
Heat ginger root and chilli pepper in water and simmer for 20 minutes.
Let cool and strain.
Add sweetener, lemon juice. Swig 1 -2 T daily. Keeps in fridge for two weeks.T – tablespoon
Fire Cider from Candace
1/2 cup fresh grated ginger root
1/2 cup fresh grated horseradish root (or wasabi powder)
1 medium onion, chopped
10 cloves garlic, crushed or chopped
2 jalapeno peppers, chopped – (or small red chilli peppers)
zest and juice from 1 organic lemon
2 Tbsp. of dried or fresh rosemary
1 Tbsp. turmeric powder
1/4 tsp. cayenne powder
organic apple cider vinegar
Prepare your roots, fruits, and herbs and place them in a quart-sized glass jar.
Pour the apple cider vinegar in the jar until all of the ingredients are covered and the vinegar reaches the jar's top.
Use a piece of natural parchment paper under the lid to keep the vinegar from touching the metal, or a plastic lid if you have one. Shake well.
Store in a dark, cool place for a month and shake daily.
After one month, use cheesecloth to strain out the pulp, pouring the vinegar into a clean jar.
I usually take a shot glass of it straight, but some add a bit of honey, or mix it with hot water for a spicy tea. Can add to lemonade or other juices. You can also use the concoction to season soups, etc. I don't pay that much attention to the amounts, just adding what I have on hand or feel like putting in. Other things you can add are rosehips, astragalus, parsley, orange, lime or grapefruit slices (I use organic so include the rind), parsley, etc.
Coronavirus top three remedies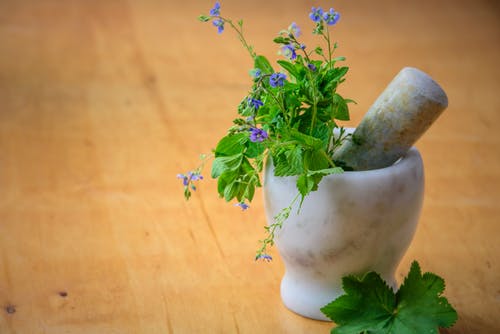 Bryonia
grumpy bear. leave me alone. slow onset of symptoms, painful tight chest, better still/worse movement, headache – worse early morning and evening. dry, painful cough.
Phosphorus
thirsty for ice cold drinks. Tight chest painful inhalation, worse left side, morning and evening. exhaustion. sudden onset of symptoms
Arsenicum
nervous and chilly. Cannot get warm burning chest. Very tired. Dry wheezing cough. Worst – midnight to 3am
Get in touch concerning your individual symptoms or for other remedies that have proven their efficacy. Thank you, expert homeopaths: Karen Leadbetter and Robin Murphy